Surgical Steel 316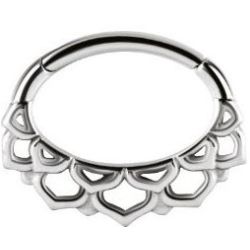 Our Surgical Steel SS316L is surgical implant grade, which is the most used material for Body Jewellery.
The element in stainless steel that causes allergic reactions in some people is nickel. Our jewellery is polished to a mirror like luster, which results in a protective layer of chromium oxide and reduces the release of the Nickel content into the tissue, making it a much higher quality than others on the market. It also creates a much better environment for healing, as the higher polish has a smoother surface, ensuring no bacteria becomes stuck in mirco ridges. Surgical Steel can be sterilized in an autoclave.
24K Gold and Rose Gold PVD Steel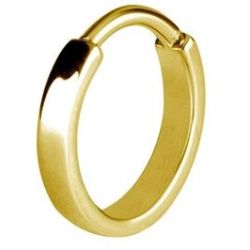 Our Gold Steel jewellery uses 24K real gold and is coated using a PVD (Physical Vapor Deposition) process.
The jewellery is coated in a heated chamber under high vacuum. Electric voltage applied forms a plasma in the chamber and the introduction of various gases produces an ion bombardment. This bombardment atomizes the material (24k real Gold) into tiny substances which are deposited on the jewellery. The result is a hardened layer, which is biocompatible. It can be autoclaved and pierced with.
Solid 14K and 18K Gold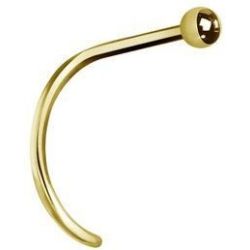 Gold is considered as one of the most precious metals in the world and is appropriate for initial piercings if it is 14k or 18k. Gold higher than 18k is too soft for body jewellery because it can easily be scratched. Whenever there is enough surface area, our gold jewellery is marked with either 750 (for 18 karat) or 585 (for 14 karat).
Bioplast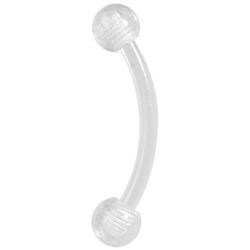 Bioplast® is a trademarked medical grade plastic. It was created in 1998 in Austria and is still produced in Tyrol. It was formerly sold under the name of PMFK until in 2003 the name Bioplast® was trademarked.
Bioplast® adjusts to the body temperature and not to the outside air temperature, like metals. Bioplast® is not visible in X-Rays if used on its own without metal attachments. It comes in a variety of jewellery types and is discreet enough to be worn as a piercing retainer.
Titanium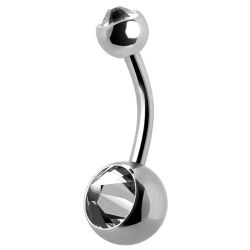 Because of its virtually 'Nickel Free' content Titanium has become one of the preferred materials used in piercing jewellery. Our titanium jewellery is available in Highly Polished or Anodised Colours. Titanium is only half the weight of steel and twice as strong.